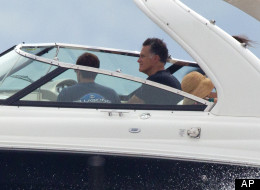 Mitt is cruising into dock while Obama is flailing at the waves carrying him seaward on a life preserver
The Obama pollsters and Chicago Mafiosi running his campaign have analyzed and over-examined every iota of this campaign, but they can't see the trees for the veins on the leaves of the trees, let alone have a view of the forest of prevarications that Obama must unsay & misdeeds he must undo to exit his own hyperbolic echo chamber.
The Romney campaign aide is correct. All the backing and filling & hemming and hawing in the world won't get Obama out of the cul-de-sac he's backed himself into. He's gotta make a run for the roses, but his ride is a spavined nag that nobody's betting on.
Read the Article at HuffingtonPost